SpectraDealer
More and more of your customers are using the internet when shopping.
Are you ready to serve those customers?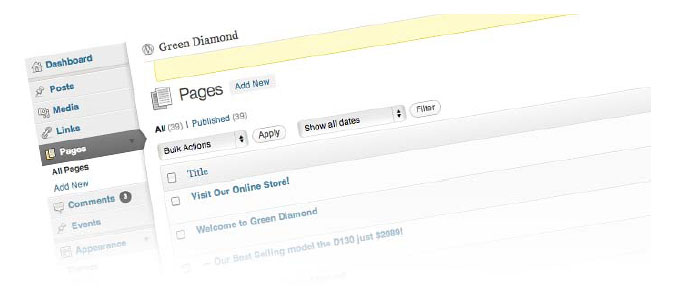 To do that you will need a website with responsive design, that looks great and provides all important information about the inventory you have on offer on any screen your customer is using. You want an integrated website that seamlessly connects to your brands model database, custom styling and graphic design expertise, an easy way to update your content, and unlimited and responsive Customer Service with quick turn-around on your needs
SpectraDealer has what you need for your dealership, to help you provide what your customers are looking for.

SpectraDealer Core Features:
• SpectraDealer allows you to easily manage and edit or update your entire inventory directly from the web. Updates made are immediately reflected on your website, so you can edit details on-the-fly in real-time and know that your website is always up-to-date.
• We provide the power to control multiple inventory databases (ex: New Vehicle Database, Used Vehicle Database) and display them on your website through a variety of tools including:
– Animated inventory carousels
– Static image grids
– Robust search pages that allow for search by multiple parameters
– Featured inventory item blocks
– Sale / Promotional pages
• Easily display promotional videos on any page, or for any inventory item.
• Post inventory item data to a variety of platforms including facebook, twitter, kijiji, etc.
• We will integrate your website/database with your brands' unique API for collecting up-to-date data automatically with the  power to display / change details as you see fit.
• We use dynamic forms to allow users to supply a myriad of different requests out-of-the-box including: parts orders, service appointments, quotes, and general inquiries.
We can also provide strategy consultation for marketing content, social media management, media planning